Toward a long-term and sustainable world.
Here we meet parts of Bangladesh Government, meeting at the Swedish Embassy in Dhaka, street life outside the Solaiman Shukhon Media icon office.
4 fantastic trips to Bangladesh with High Tech company Juteborg.se which I have the honor to be ambassador for.
Also, performances on Jutefactory before the jute workers plus all other possible places with varying audiences up to parts of the government.
To use the music as a tool for a better world is the biggest I have received in my life.
This makes me most rich and then I mean in my soul, something you can't value in money.
Bowing me and thank you humble for this.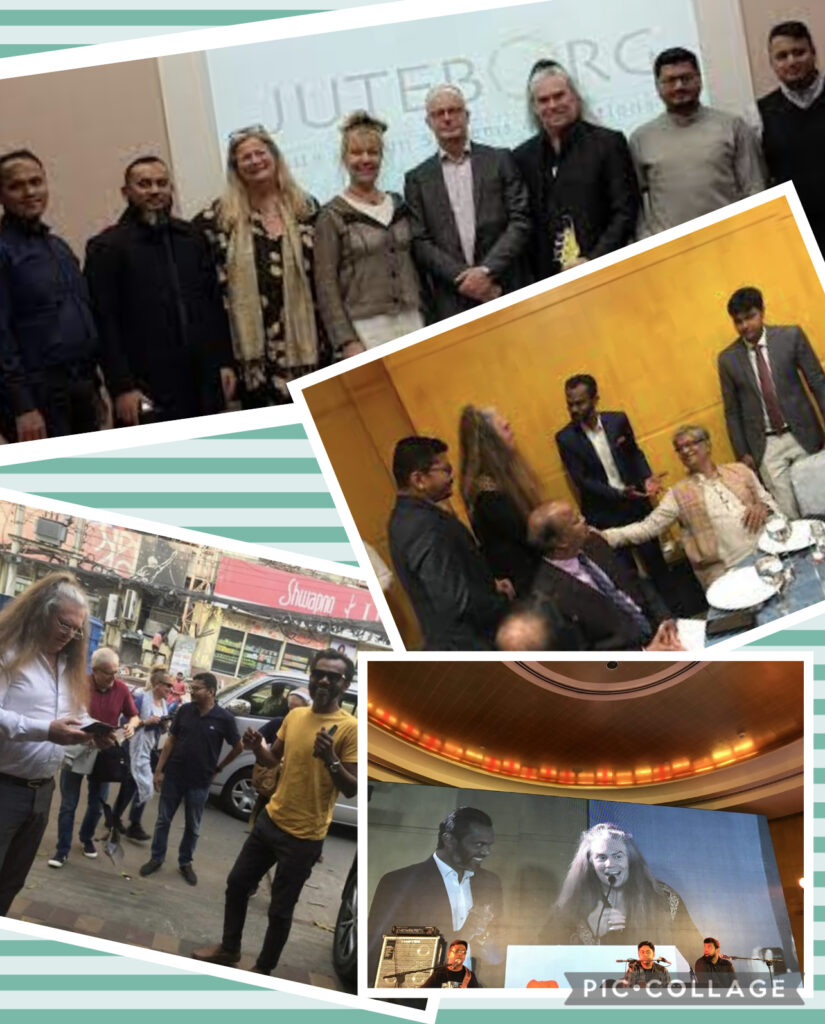 Love Peace Understanding.
Magnus.
www.magnusrosen.com
www.culturemeetsindustry.com
#Magnusrosen #juteborg #christinaöstergren #elsemariemalmek #abirhossain #ottocrommelt
#sweden #mrb #rock #musik #music #mrb
#Magnusrose #bassplayer #mannebass #manneinstrument #manneguitars #bs #drstrings #rollsroyce #bentley #you #me #love #peace #understanding #thesea #sun #Nature