Thorns!!!

Former BLACK SABBATH singer Tony Martin has set "Thorns" as the title of his long-awaited new solo album, due in the coming months via Battlegod Productions and Dark Star Records. Battlegod will handle distribution in Australia, Asia, Europe and Japan, while Dark Star will handle distribution in all of North and South America, including both physical and streaming.

Among the guest musicians set to appear on the LP are Scott McClellan (who helped write the album), Danny "Danté" Needham (VENOM), Magnus Rosén (HAMMERFALL), Greg Smith(ALICE COOPER, RAINBOW, BLUE ÖYSTER CULT) and Martin's youngest son Joe

"Thorns" track listing:

01. As The World Burns
02. Black Widow Angel
03. Book Of Shadows
04. Crying Wolf
05. Damned By You
06. No Shame At All
07. No Where To Fly
08. Passion Killer
09. Run Like The Devil
10. This Is Your Damnation
11. Thorns

Im pround to play on this album!!!!
Magnus Rosén

The facebook site with MRB
https://www.facebook.com/MagnusRosenBand
www.culturemeetsindustry.com
www.magnusrosen.com

Love Peace Understanding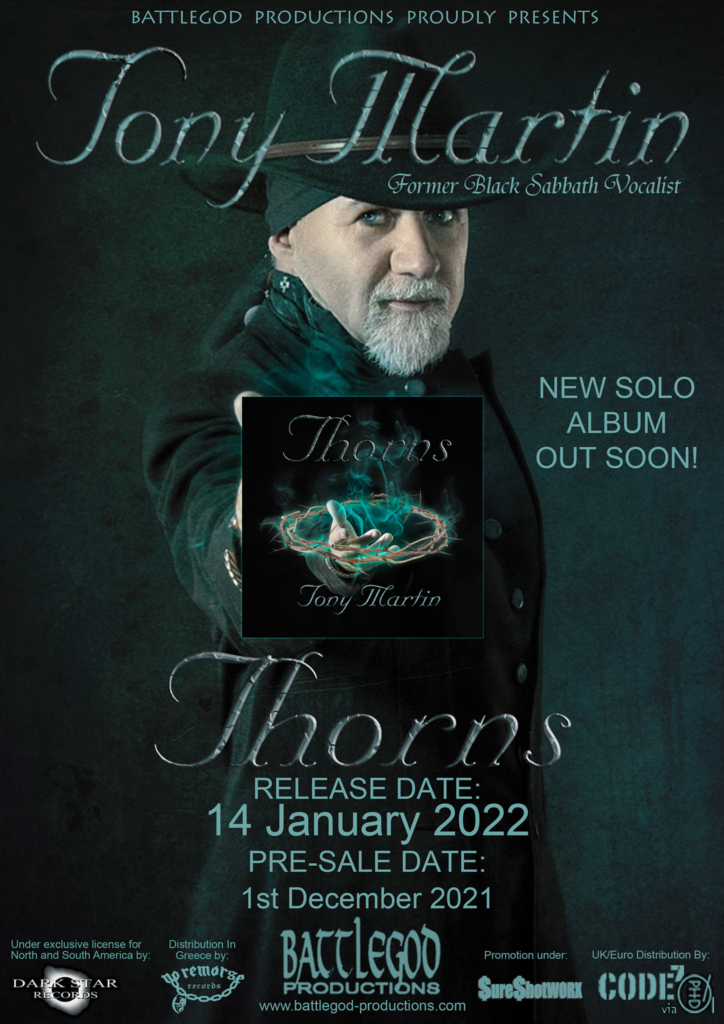 #magnusrosen #bassplayer #mannebass #manneinstrument #manneguitars #ebs #drstrings #rollsroyce #bentley #you #me #love #peace #understanding #thesea #sun #nature. #world #animal #people #tonymartin #rainbow #olebang #christianhobohm #blacksabbath #shadowside #hammerfall #alicecooper #BLUEÖYSTERCULT #gregsmith #ScottMcClellan#venom#dannyneedham