In the world of music, there are no boundaries to defend.
Without sharing inspire and respect
Here we play music freely all the way down to Africa there
BJ Sam from Nigeria 🇳🇬 wrote the song Respect which we play:
A nice pop version and a nice instrumental version of the song!
Respect https://youtu.be/0BSv4Tsu1cM?si=T9I8LY9_eGK7xVBS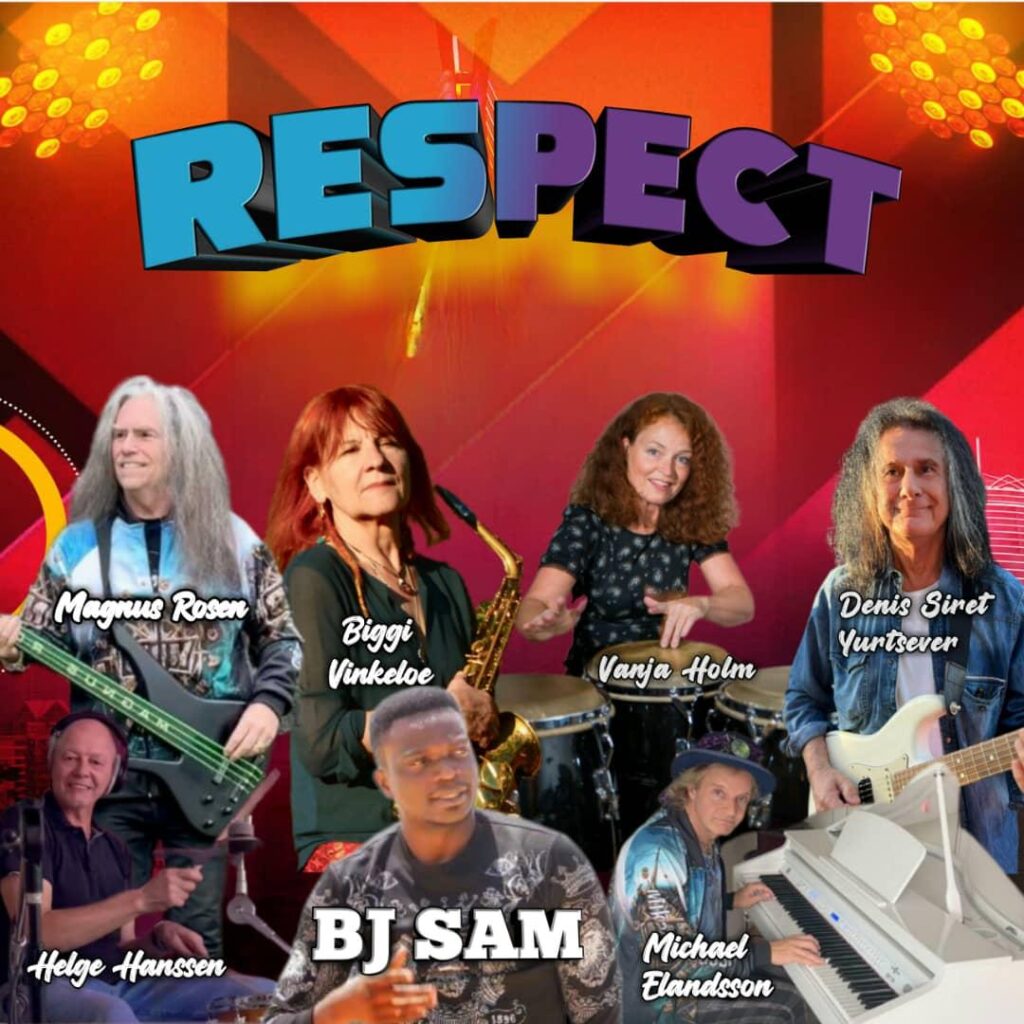 Respect Jazz version
A wonderful group recorded this.
Song title: Respect
BJ Sam – Vocals 🎤
Biggi Vinkeloe – Saxophone 🎷
Mikael Erlandsson – Piano 🎹
Magnus Rosen – Bass 🎸
Helge Hanssen – Drums 🥁
Vanja Holm – Congas and Shaker
Denis Siret Yurtsever, Anny – guitar 🎸
"Please like it, comment, Share it with your friends ig you like BJ Sam"
Magnus
Make the world a better place 🌍
Love Peace Understanding
Questions give knowledge
Free Speech gives a Free world
Magnus
Ambassador for Green Cross
www.green-cross.se
www.magnusrosen.com
www.magnusrosenband.com
www.culturemeetsindustry.com
#greencross #book #magnusrosenband #bjsam #respect #biggivinkeloe #mikaelerlandsson #helgehanssen #denissiretyurtsever #vanjaholm #outsidetherockbox #greencross #alingsås #palladium #studieförbundetvuxenskolans #soundpollution #romelanda #moderearth #spirituel #kärleken #godheten #ljuset #höst #fall #fred #peace
#avelibooks #soundpollution #artificialintelligence #greencross
#magnusrosen #bassplayer #ljuset #miraclet #basenimitthjärta #avelibooks #mrb #nyhetsmorgon #tv4 #rocknytt #manneinstrument #manneguitars #ebs #mannebass #understanding #thesea #sun #heavymetal #rockmusic #rock #itstimetorocktheworldagain