Today "George Keczan and Magnus Rosén" gave a Soaré!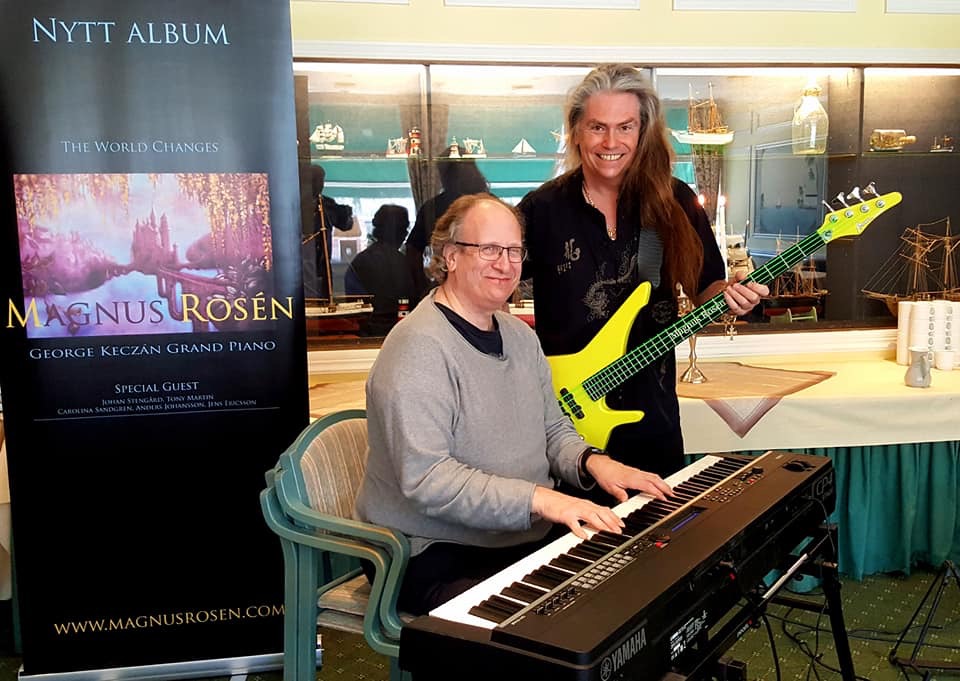 Rotary Kungälv Marstrand got classic music with roots from the 1700s onwards:
Bach, a little from the Tosca Opera, Folkvisa from the 1800s and own composed classical music from the present.
Piano and electric bass.
Must say that I am so happy to be able to play with such a fine musician as George Keczan! The hat off for this.
If you want an arrangement with us, just contact us on this page.
Here's how it sounds about our duo / Forshälla Kyrka
Photo: Jan Wingfors
Magnus.
www.magnusrosen.com
www.magnusrosenwebbshop.com