Magnus Rosén Band!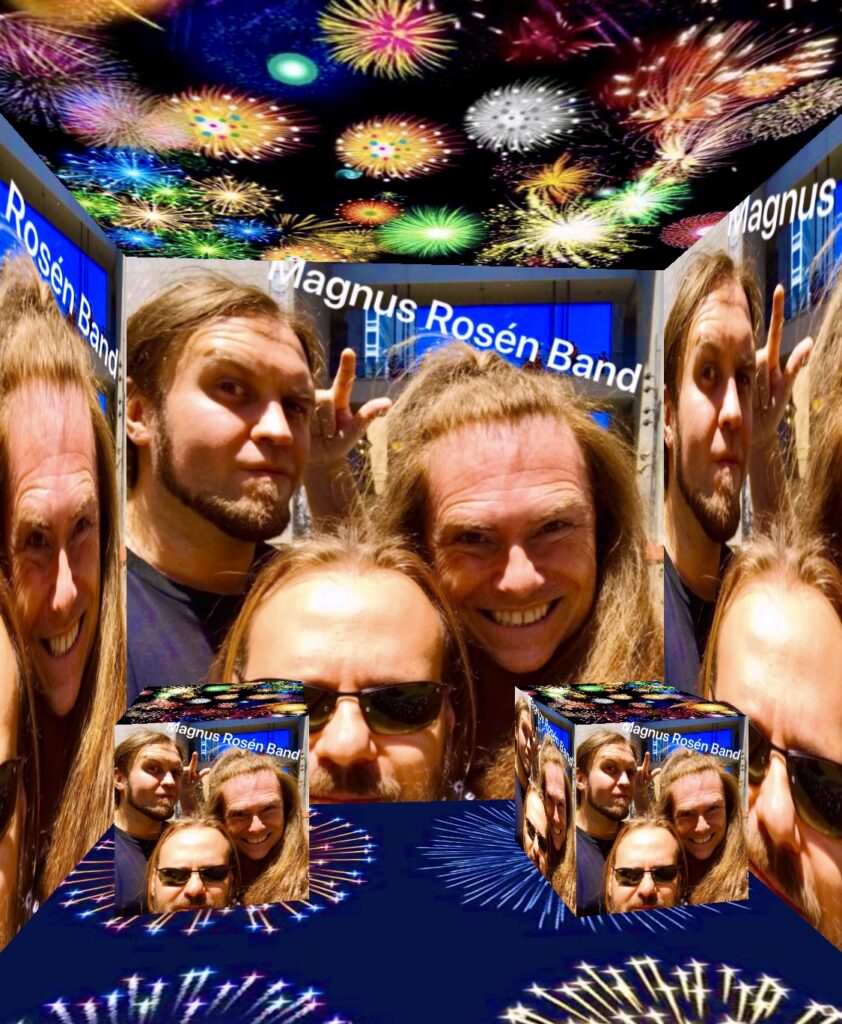 Working on the album: The World and Times
Interpretations with known songs from the 1960 rock / pop
mixed with New Heavy Art Fusion songs 2020.
Magnus Rosén Band:
Members from Shadowside ex Hammerfall
Fabio Buitvidas Drums
Raphael Mattos Guitar
Magnus Rosén Bass
Guest´s is:
Janne Schaffer Guitar ex ABBA
Linda Lampenius Violin
Tony Martin voice ex Black Sabbath
Mikael Erlandsson Voice ex Secred Service
Chitral Somapala Voice ex Firewind
Jonas Hansson Guitar Silver Mountain
George Keczan Piano / Keyboards The World Changes
Jörgen Alnevall Voice The Sign
Some glimpses / History of Magnus Rosén Band
* Gotha Cup inauguration on the arena Ullevi 60.000 personer
* Partille Cup inauguration on the arena Scandinavíum 13.000 personer
* World Transplant Game where I wrote the World Cup song which I also performed with at the Liseberg Hall for 52 nations as participants.
2020-2021 its the time for a new album with Magnus Rosén Band.
Mabye it will be possibilitys for this line up to make some Festivals, Concerts, Events etc also with our guests on the album.
It is a concert for music lovers and tastes.
For booking Concerts 2021-2022 Contact me on this site.
Magnus Rosén
My new facebook site:

www.magnusrosen.com

www.magnusrosenwebbshop.com

www.covershow.se

www.hyrenbentley.se
My Instagram: https://www.instagram.com/magnusrosenofficial/?hl=sv
My Spotify:https://open.spotify.com/artist/1JWqETxOohXDqVj3gpr6vH?nd=1
My Itunes: https://itunes.apple.com/se/artist/magnus-rosén/450652963
#magnusrosen #magnusrosenband #fabiobuitvidas #raphaelmattos #janneschaffer #lindalampenius #mikaelerlandsson #jörgenalnevall #jonashansson #georgekeczan #tonymartin #chitralsomapala #abba #hammerfall #blacksabbath #shadowside #secredservice #firewind #love #peace #understanding #you #me