Must laugh a little at some boy tricks i have done through life.
How about a little Swedish folk tone live at 295 km per hour on a Chinese high-speed train through China with parts of Sweden's parliament! A Government delegation accompanied by former Minister of Health Gabriel Wikström.
I played at the meetings that Business Sweden arranged with, among others, China's Minister of Health
as a musical opening of the meetings.
"Culture meets Industry"
What a different gig I have to say 😅!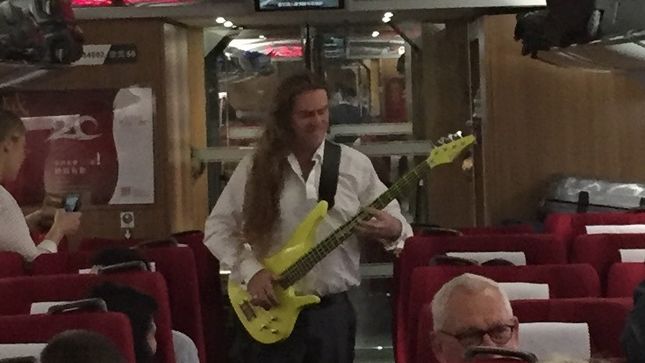 I was a representative of Friskonomen.
www.friskonomen.se
Travel companions were with, among others, Bjarne Karlsson and Sunshine Johansson.
Magnus.
The facebook site:
https://www.facebook.com/MagnusRosenBand
www.culturemeetsindustry.com
www.magnusrosen.com
magnusrosen #bassplayer #mannebass #manneinstrument #manneguitars #ebs #drstrings #rollsroyce #bentley #you #me #love #peace #understanding #marstrand #thesea #sun #nature #kina #china #train #Government #regeringsdelegation #swigesriksdag #Sweden #businessweden