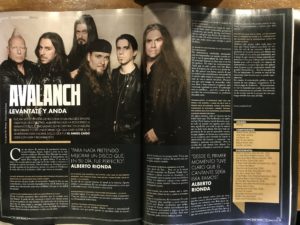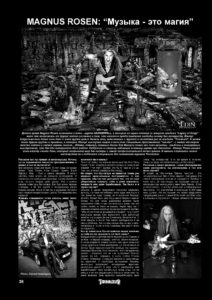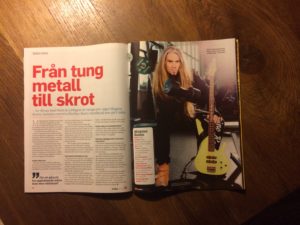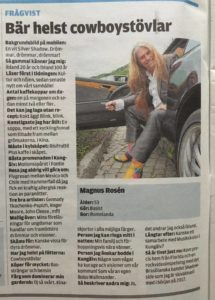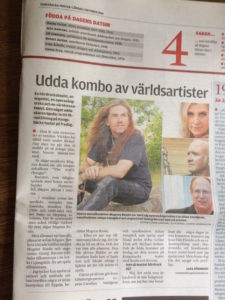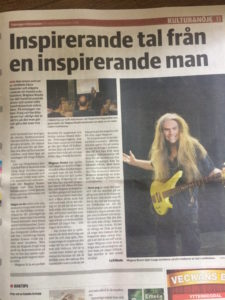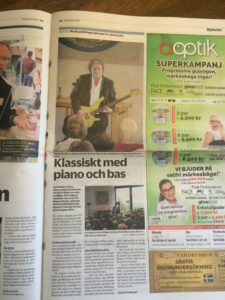 _________________________________________________________________________
_______________________________________________________________________
________________________________________________________________________
Wednesday 13 April 2016 ,
04:21:33 AM
Magnus Rosen enthrals Dhaka audience
Klas Magnus Rosen, one of the best bassists of the world, came to Dhaka and performed in the Bengal Art Lounge on Sunday. The living legend mesmerised the audience with heart warming music. This is the first time he has come to Bangladesh. People were enthralled by the way he played his music with the guitar. The main purpose of his visit was to promote the golden fiber of Bangladesh, jute. In his new role as the ambassador of Juteborg, he came to Bangladesh to promote the golden fiber to the global market. Juteborg is an organisation which plans to synergies jute with automobile and construction industry. Rosen a Swedish musician, born 1963 in Gothenburg, and is best known for being the bassist of the Swedish band HammerFall during the years 1997-2007.  Magnus Rosén started to play bass when he was 15 years old. When he had played bass for three years he went on his first tour with the band Kung Sune. After the tour he moved to Los Angeles, there he played in many bands, like Billionaires Boys Club where future Hammerfall-bandmate Anders Johansson played drums. He became a member of the Swedish heavy metal band Hammerfall in 1997.
________________________________________________________________________