Janne Schaffer & Magnus Rosén band!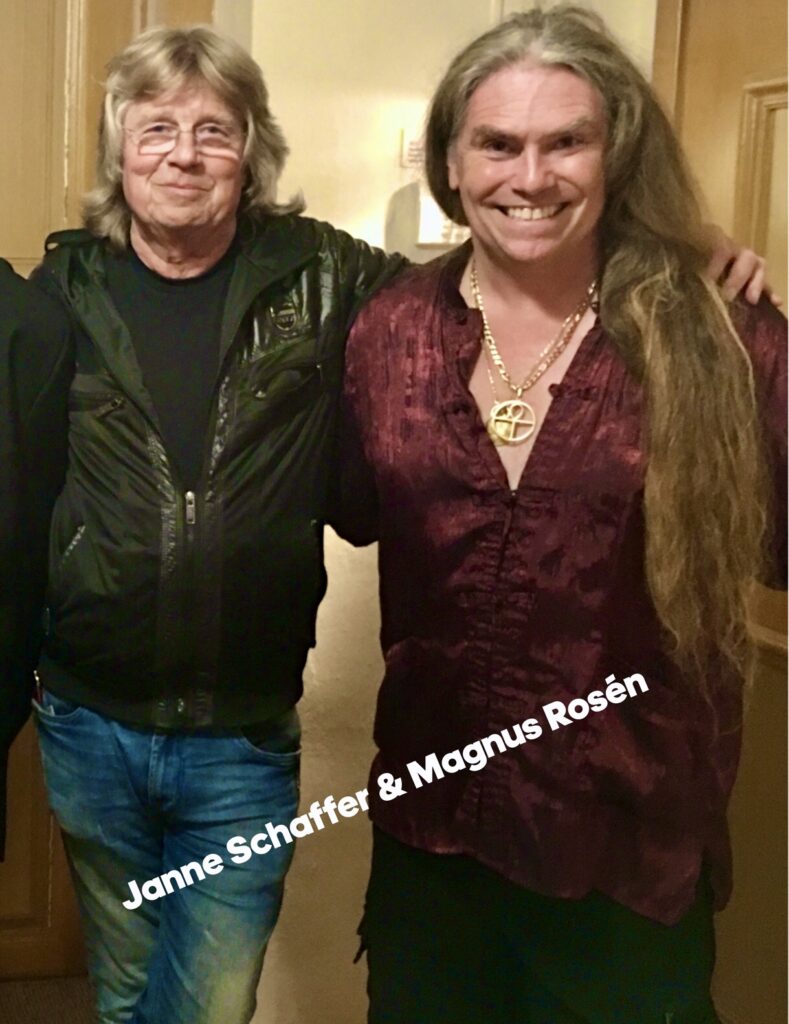 I dag fick jag njuta och lyssna på Janne Schaffer underbara lir han spelat in på vårt nya album: " The World 🌍 and Times " med 🌹 Magnus Rosén Band 🌹 Flaggan i topp helt enkelt och ett stort tack till denne Svenske legendar! Albumet kommer förhoppningsvis att ha release i slutet på 2020! Vi har bl.a spelat…
Jörgen Alnevall, Jens Ericsson, Ulf Edelbrant, Magnus Rosén
Spelar på alla sorters ställen och tillställningar.